DMND Winter Special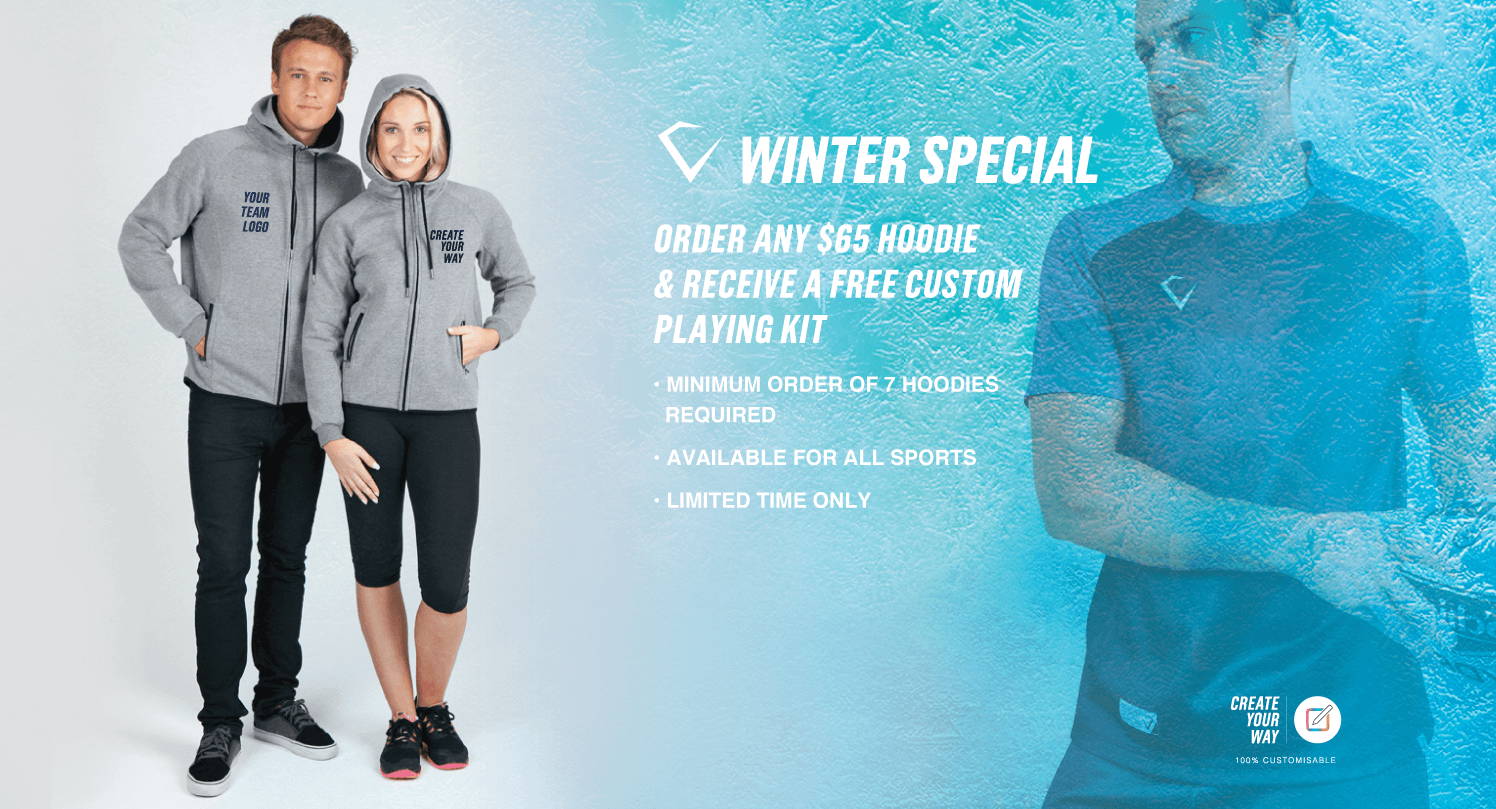 Simply order 7 or more hoodies online or contact us for a free
design mockup. You can add logos team names and much more
to your hoodie. Then receive FREE custom playing kits.
Design your custom playing kit online or have our
designers create a free mockup for you.
All for just $65 per hoodie.
NETBALL

1 HOODIE = 1 FREE CUSTOM
NETBALL DRESS
BASKETBALL

1 HOODIE = 1 FREE CUSTOM
BASKETBALL SINGLET
SOCCER

1 HOODIE = 1 FREE CUSTOM
SOCCER JERSEY
RUGBY

1 HOODIE = 1 FREE CUSTOM
RUGBY JERSEY
Minimum order quantity = 7. Three week turn around. Excludes other DMND offers, T&C's Apply
Take advantage of our winter special today. This offer
is only available for a limited time only.
T&C's apply
SALES@DMNDSPORTS.COM.AU
T: 0416 019 262