End of Season Sportswear
END OF SEASON SPORTSWEAR
Create your winners look with DMND Sports.
Help celebrate your sports teams winning season with custom
hoodies and custom t-shirts. Any custom design available with
free design mock ups and fast delivery.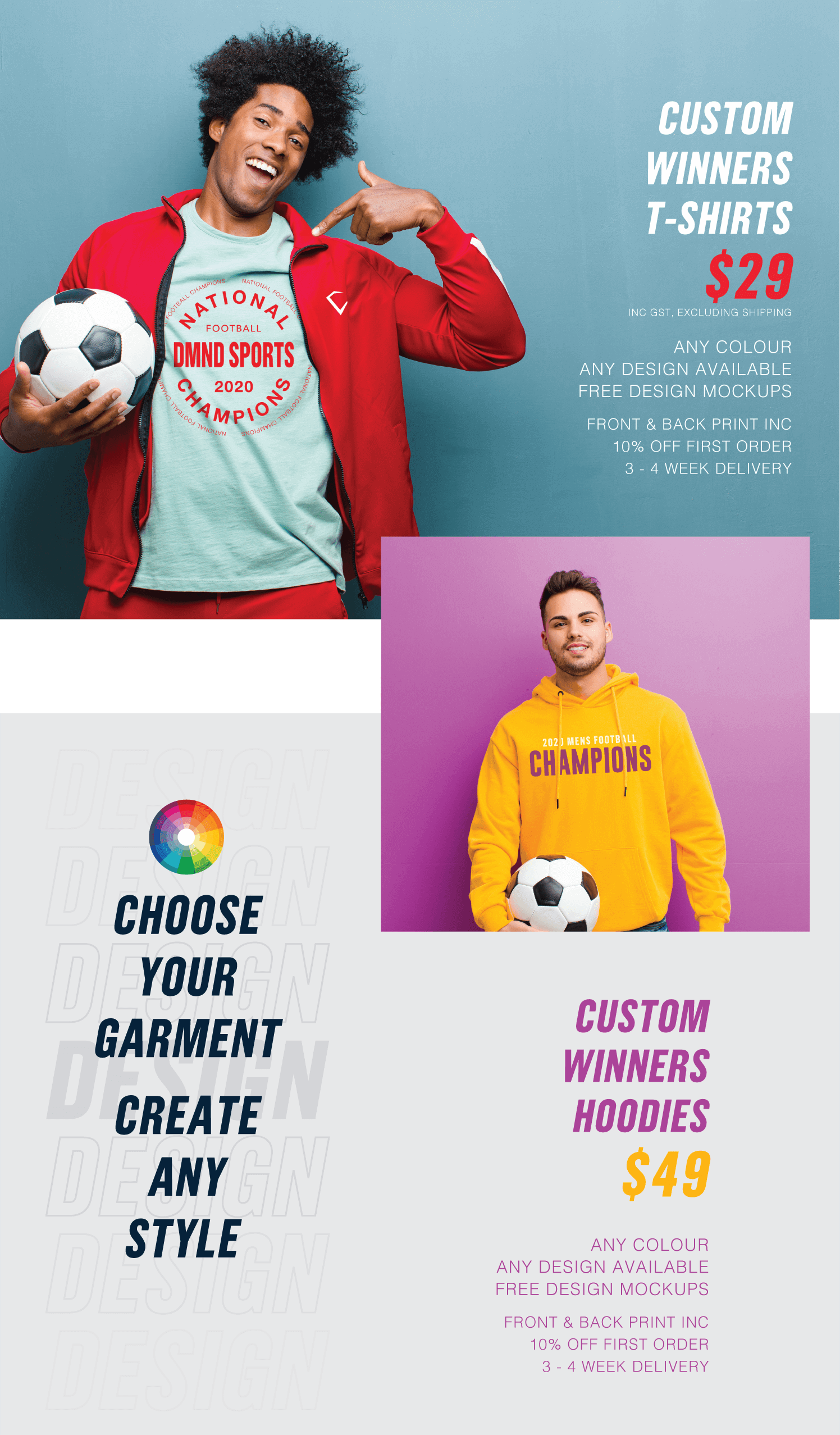 Screen print, embroidered and heat press applications will be used
depending on garment design for best results. With no hidden
fees on artwork application and 10% off your first order be
ready to celebrate in style.
Kit your winning sports team our with custom sportswear talk
with our sales team for a free quote and design mock up.