Revesby Workers Netball
REVESBY WORKERS NETBALL CLUB
Are proud to be celebrating their 60th anniversary as a Netball club.
With all new netball dresses and coaching kit designs showcasing
the history and traditions of a great sporting club.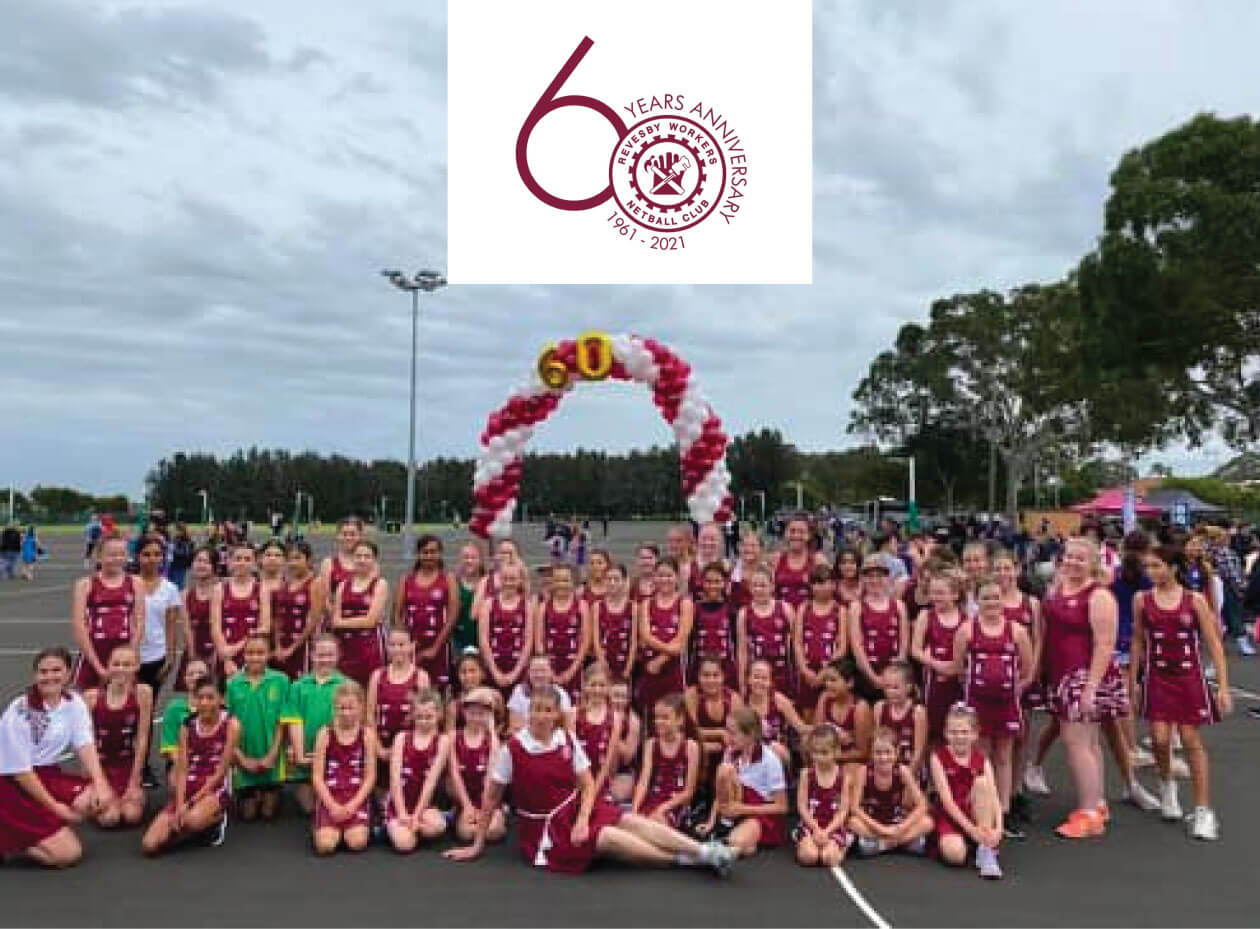 WHERE IT ALL BEGAN
The story of the club started in 1960 when as Panania Wanderers they entered four teams wearing the maroon and white colours in the Parramatta/Granville Women's Basketball Association.
In 1961 Panania Wanderers and four other clubs formed the Bankstown and District Women's Basketball Association and the first competition game was played at DeveralL Park, May 27th 1961.
In 1964 they were approached by the East Hills and District Workers Club to play under their name and sponsorship.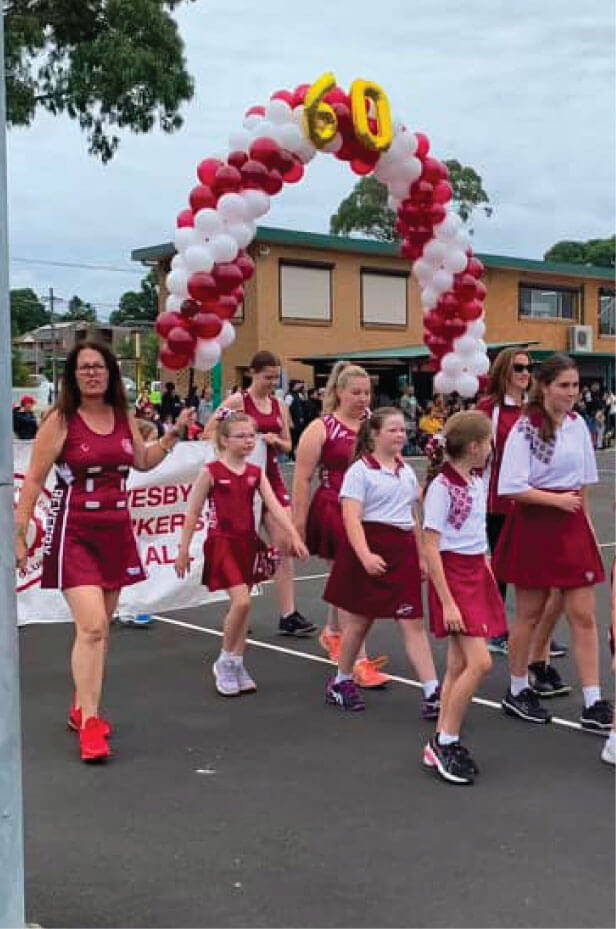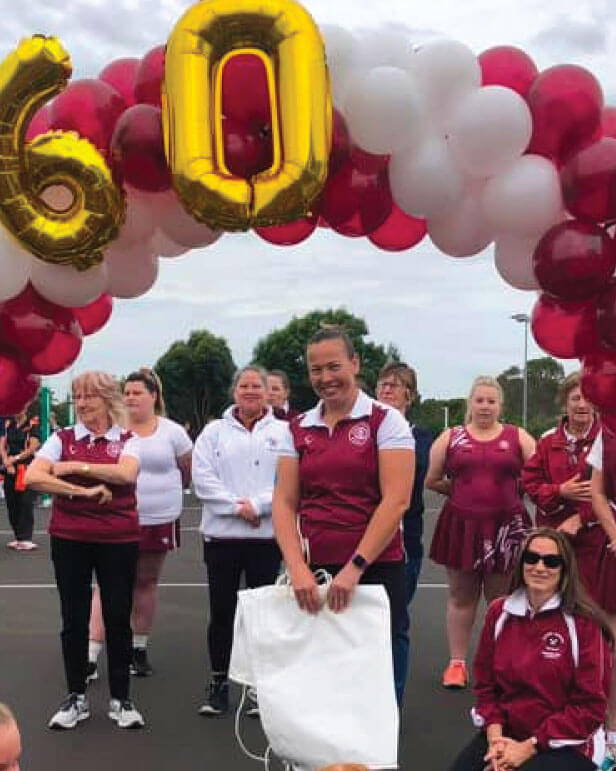 60 YEARS ON...
Revesby Workers' Netball Club has a most impressive record. Commencing with four teams and twenty members - 50+ years later they can now boast 19 teams with over 250 players, umpires, coaches and managers.
The netball club has a proud history and in 2021 they celebrate 60 years as a participant in the sport of netball. Their original philosophy still stands today in that the Club is here to promote the game of netball in the community and that anyone in the community regardless of their ability is given a chance to participate and enjoy.
DMND Sports are proud to be working with Revesby Workers Netball Club
and supporting the club with top quality netball sportswear to
showcase and progress the club into the next 60 years.